Caroline Ames, MSN, CPNP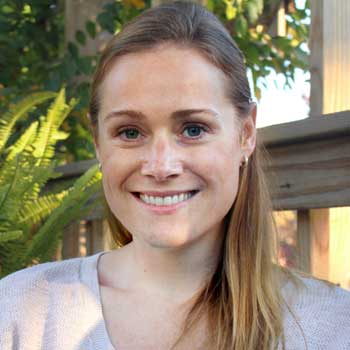 Caroline Ames is a board-certified Pediatric Nurse Practitioner. She attended Trinity College in Connecticut where she received a Bachelor of Science in Psychology with a minor in Hispanic Studies. She earned both her Bachelor and Master of Science in Nursing degrees from Johns Hopkins, specializing in pediatric primary care. She has been working in private practice in the Baltimore area since. Caroline is particularly interested in newborn care including breastfeeding support, the management of chronic conditions, and well child care. She lives in Baltimore City with her husband and two daughters. They love to bake, have picnics in the park, and go for walks!
Academics & Degrees
Trinity College, Hartford, CT - Bachelor of Science in Psychology, minor in Hispanic Studies
Johns Hopkins School of Nursing - Bachelor of Science in Nursing
Johns Hopkins School of Nursing - Master of Science in Nursing, Pediatric Nurse Practitioner - Primary Care
Certifications
Maryland State Board of Nursing
Certified Pediatric Nurse Practitioner
American Heart Association Basic Life Support for Healthcare Providers (CPR)
Professional Organizations, Honors & Activities
Sigma Theta Tau - Nursing Honors Society
Psi Chi - International Psychology Honors Society
3 Fun Facts about Caroline Ames, CPNP
My husband and I met fencing in high school and have known each other since we were fifteen!
Throughout my life, I have lived in six different states and two countries!
My favorite food is tacos!
I love my job because of the relationship I'm able to build with my patients. I get to watch children (and families!) grow and play a very special role in their lives.
---
Caroline Ames shares her fun ideas for development and creativity while at home with little ones!