Nadia Ansari, MD, FAAP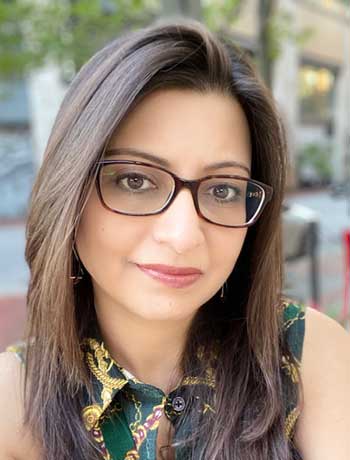 Dr. Nadia Ansari graduated from the Shifa College of Medicine. She completed her pediatric residency at New York Methodist Hospital in Brooklyn, New York where she also served as chief resident. She has been living in Maryland for over 8 years and loves seeing her patients grow into healthy young teens/adults. Dr. Ansari is board certified and is a Fellow of the American Academy of Pediatrics. Her main area of interest is in well child care, immunizations, preventative medicine and obesity medicine.
Dr. Ansari lives with her husband and two daughters in Ellicott City. She loves spending quality time with her family, traveling, shopping and doing arts and crafts.
Academics
Shifa College of Medicine, Islamabad, Pakistan
Post Graduate Training
New York Methodist Hospital, Pediatric Residency Program
Certifications
Board Certified Pediatrician
Board Certified in Obesity Medicine
American Heart Association Basic Life Support for Healthcare Providers (CPR)
Additional Languages Spoken
3 Fun Facts about Dr. Nadia Ansari 😀
I ❤ cats and I have two rag dolls that my patients hear me talk about often! 🐱🐱
I love all things fashion, I have a large shoes and handbags collection! 👠👜
I went to an international high school and met people from all different parts of the world. I love traveling and learning about different cultures. ✈️🧳
I ❤ my job because kids are so cute, so hilarious, and make a sometimes stressful job very fun! I believe disease prevention is key, and that starts from birth through proper nutrition, immunizations, and a healthy lifestyle. I love guiding families through the wonderful journey of childhood.