Sonia Arthungal, MD, FAAP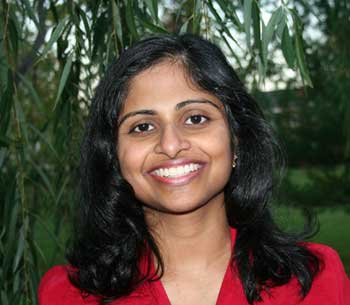 Dr. Sonia Arthungal graduated from the accelerated six year BS/MD program at Howard University (Washington, DC). She completed her pediatric residency at The Children's Medical Center in Dayton, OH. For the last eleven years, she has been practicing general pediatrics in Ohio and Maryland.
She is board certified in Pediatrics and a Fellow of the American Academy of Pediatrics. She has a special interest in helping infants and children with breastfeeding, obesity, food allergies and eczema. She enjoys spending time with her husband and children, cooking and music.
Academics & Degrees
Howard University College of Medicine (Washington, DC): Doctor of Medicine
Howard University (Washington, DC): Bachelor of Science, Biology
Postgraduate Training
The Children's Medical Center (OH): Pediatric Residency Program
Certifications
Board Certified Pediatrician
American Heart Association Basic Life Support for Healthcare Providers (CPR)
3 Fun Facts about Dr. Sonia Arthungal 😀
I have 4 kids, ranging from kindergarten to high school age. I have experienced crying babies, late nights and teenage drama! I love all the fun and chaos of a large family!
Cooking is one of my favorite hobbies. I can cook different ethnic foods to home-style American food. 👩‍🍳
I love snow! ☃️ On a snowy winter day, you might catch me throwing snowballs, building a snowman or sledding with my kids! 🛷
I love pediatrics because I get the opportunity to work with such a wide array of patients, birth to 21 years old. From cute baby cooing to deep adult conversations, it is fun to watch my patients grow! Starting with patients at such a young age gives me a chance to help them develop healthy habits for a lifetime.
---
Dr. Sonia of Linthicum Pediatrics shares her tips about breastfeeding your newborn baby.